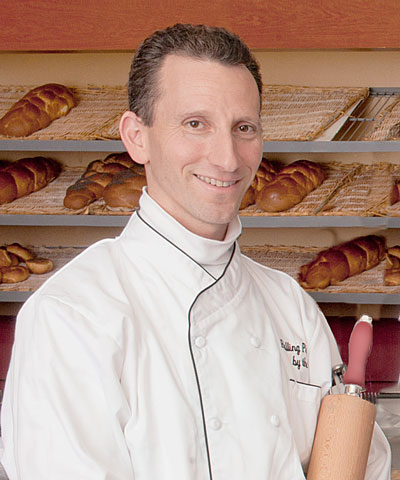 Sole proprietor and Culinary Institute of America graduate, David Dombroff, has been providing incredible desserts for Long Island and New York for over 20 years.
He has assembled and trained a top-notch team of confectionery wizards who pride themselves on utilizing centuries old methods of baking as well as the most contemporary decorating techniques. The result? A product not available anywhere else on Long Island!
Using an exceptional selection of the finest ingredients, fresh fillings and sponge cakes from scratch, The Rolling Pin ensures that every cake tastes as wonderful as it looks.