Specialty Cakes for Any Occasion!
Whether its for a Bridal Shower or that Special Birthday, we have the cake for you!  Using an exceptional selection of fresh fillings and sponge cakes from scratch, our talented team of bakers and decorators can fulfill even the most unique requests.
CAKE FLAVORS:
Vanilla, Chocolate, Marble Specialty cake flavors: Red Velvet, Carrot Cake
CAKE FILLINGS:
chocolate pudding, chocolate mousse, cannoli, cannoli w/ chocolate chips, custard, custard w/ fresh bananas, raspberry jam, strawberry jam, lemon, white chocolate mousse, raspberry mousse.
Fresh fruit and seasonal berries are subject to market price. Special request may be accommodated including cake flavors and filling choices.
Store Cakes Bridal/Baby Shower Birthday/Sweet 16 Groom Cakes Occasion Cakes
Carrot Cake
Our carrot cake is made with freshly ground carrots, covered with real cream cheese icing and crushed walnuts.
Fruit Cheesecake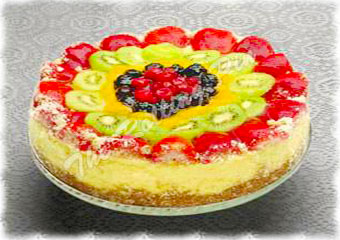 Our Fruit Cheesecake comes with sssorted fresh seasonal fruits on top of our delicious cheesecake.
Irish Cream
Moist chocolate cake baked with Irish cream and covered in chocolate ganache.
Silk and Satin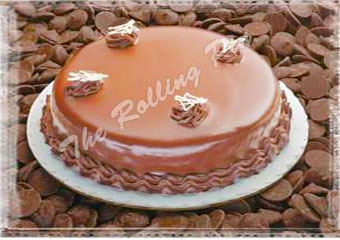 Graham cracker base, with a thin layer of cheesecake, chocolate mousse, and covered with chocolate ganache.
Tri-Colored Cake
Three layers of cake (yellow,pink and green) with raspberry jam filling and chocolate ganache.
White Chocolate Mousse
Thin layer of chocolate sponge cake, white chocolate mousse with a cocoa butter shell.