Savor our Collection of the Most Devine Tarts!
The Rolling Pin bakery has been dedicated to the art and craft of baking since 1996. Our creations reflect our passion for unique flavor combinations, extraordinary taste, and artful presentation. Everything is made from scratch in small batches at our own New York bakery from premium quality, natural ingredients such as Belgian chocolate, pure butter, and freshly roasted nuts.
Apple Tart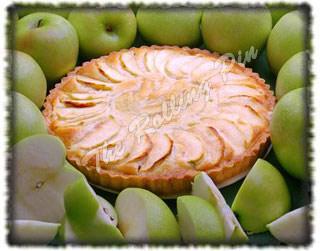 Sliced apples in a butter cake filling sprinkled with cinnamon sugar.
Fruit Tart
Assorted seasonal fruits on a bed of custard.
Hazelnut Tart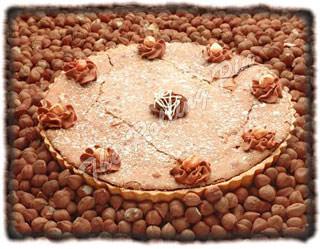 Pureed hazelnuts and semi-sweet chocolate garnished with whole hazelnuts and chocolate ganache.
Key Lime Tart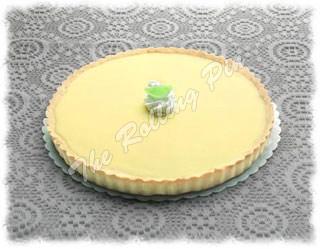 Description: Our key lime is made with real Florida Key Lime juice and condensed milk.
Linzer Tart
Ground hazelnuts with a raspberry jam filling.
Peach Tart
Sliced Georgia peaches in a butter cake filling sprinkled with cinnamon sugar.
Pecan Tart
Three Varieties: 1. plain pecan,  2. pecan cranberry,  3. pecan cranberry and chocolate (pictured above).
Raspberry Truffle
Dark chocolate, raspberry jam and a white chocolate striped garnish.